Cây có cội, nước có nguồn. Toàn dân Việt-Nam ngàn đời ghi nhớ ân đức Quốc Tổ Hùng Vương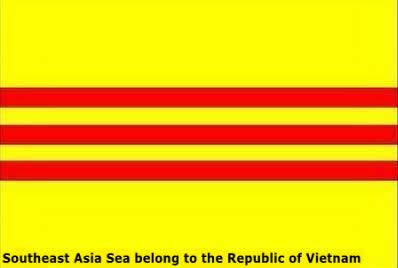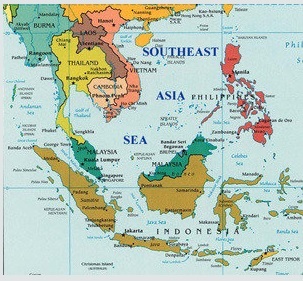 Chuyên mục Southeast Asia Sea được thành lập nhằm khẳng định chủ quyền biển Đông từ hơn 10 ngàn năm của dân tộc Việt-Nam.
Từ hơn 10 ngàn năm qua, dân tộc Việt-Nam đã sống với biển, gần biển. Đây là nền văn minh chói sáng của tộc Việt.
Tình cảm gắn bó giữa biển và con người Việt Nam đã có chiều dài hàng 10 ngàn năm và tình cảm này vĩnh viễn không thể nào chia cắt được cho dù trải qua nhiều sự thay đổi của lịch sử.
Free Viet Labor Federation (Viet Labor - LDV) Severe beatings of Viet Labor members while they are helping workers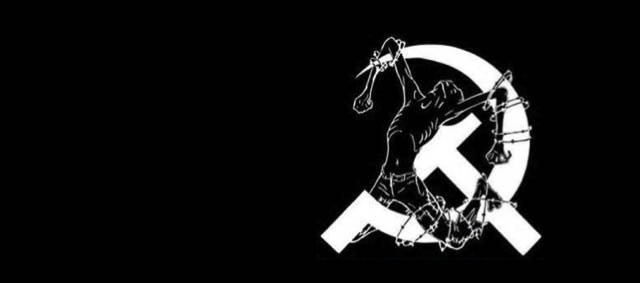 To:
- The Governments of the European Union,
- The Governments of the United States and 11 Member States and Treaty partners of The TPP (TransPacific Partnership)
- The World Federation of Labor Unions
- ITUC (International Trade Union Confederation)
- The UN High Commissioner for Human Rights and International Human Rights Organizations
- The international media.
Ladies and gentlemen,
Free Viet Labor Federation (Viet Labor - LDV) would like to send you our greetings and report on a recent incident involving two Viet Labor members while they were trying to help nearly 2000 workers at the Yupoong company regain their legitimate rights.
Background:
As reported in the press, following a fire on September 21, 2015 at one of its factories, company executives at Yupoong announced the termination of contracts of nearly 2,000 employees, the majority of whom have labored for many long years at the Yupoong company. As severance pay these workers were only compensated with only one month's salary.
This massive layoff of nearly 2,000 workers the majority of whom were working at factories unaffected by the fire has pushed the workers, including some 180 pregnant female workers, into dire circumstances because in most of the cases these workers have no other means of livelihood.
They have, therefore, called on Viet Labor to seek help. We have responded immediately with legal counsel and upon investigation told the workers that they had legal recourse to claim benefits in accordance with the laws of the State of Vietnam.
These are activities that should be encouraged, yet on this occasion the authorities had tried to prevent and threaten the workers, threaten the lawyers and threaten members of Viet Labor (LDV). This culminated on November 22, 2015, in the mobilization of a large number of police who employed thugs to brutally beat up members of LDV, two of whom, Ms. Do Thi Minh Hanh and Mr. Truong Minh Duc, subsequently had to be hospitalized. This police action took place at 11: 30 am on November 22, 2015 in the city of Bien Hoa, Dong Nai province.
During the investigation, the workers revealed the dishonest actions of Yupoong. The company used the pretext of the fire at one of its factories to claim that they needed to reduce production and dismiss the workers. In actuality they did so to cheat on the workers' wages and avoid the need to pay coming yearend bonuses as promised. As proof, Yupoong has built new factories and expanded production at other locations. The Vietnamese authorities should have investigated and forced Yupoong to compensate workers fairly, instead they mobilized a large police force tosuppress the workers and those who support them. This clearly is a collusion and cover up action on the part of the authorities in the face of outright exploitation of workers by the employer,Yupoong, in violation of international labor standards.
This is a long traditional pattern, aiding and abetting employers, and pushing the workers into misery, forcing them to resort to wildcat strikes to ask for their rights, some 5,500 of which have taken place from 1996 up to the present in Vietnam.
On October 5, Vietnam along with11 countries, has signed the "TransPacific Partnership" Trade Agreement in Atlanta, Georgia. One of Vietnam's commitments is to respect and protect the rights of workers; allowing workers to establish "independent trade unions" (Article 19 of the Bilateral Agreement between the U.S. and Vietnam). However, the brutal actions of the authorities on November 22 against the workers and LDV members demonstrate that the current government of Vietnam is not serious in its commitments when it signed on to the TPP.
Viet Labor respectfully requests the TPP member countries, the EU governments, especially the United States, to strongly condemn the November 22 action of the Vietnamese police aimed at Viet Labor activists. We also request that they closely monitor the commitments of Vietnam regarding Vietnam workers rights so that they rights are fully respected. Viet Labor is committed to never abandoning its goal of protecting the legitimate interests of Vietnam workers, helping Vietnamese laborers build and develop their "independent labor unions" despite the repression and obstruction from the Vietnam authorities.
November 23, 2015
Free Viet Labor Federation (Viet Labor).
Thư-Viện Bồ Đề Online @ Trúc-Lâm Yên-Tử
Đang xem báo Trúc-Lâm Yên-Tử