Cây có cội, nước có nguồn. Toàn dân Việt-Nam ngàn đời ghi nhớ ân đức Quốc Tổ Hùng Vương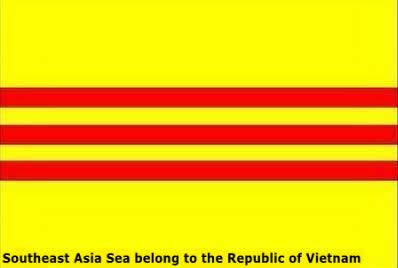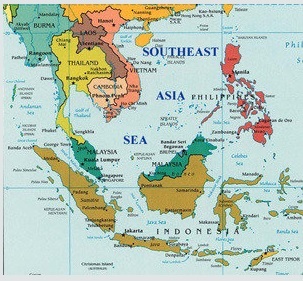 Chuyên mục Southeast Asia Sea được thành lập nhằm khẳng định chủ quyền biển Đông từ hơn 10 ngàn năm của dân tộc Việt-Nam.
Từ hơn 10 ngàn năm qua, dân tộc Việt-Nam đã sống với biển, gần biển. Đây là nền văn minh chói sáng của tộc Việt.
Tình cảm gắn bó giữa biển và con người Việt Nam đã có chiều dài hàng 10 ngàn năm và tình cảm này vĩnh viễn không thể nào chia cắt được cho dù trải qua nhiều sự thay đổi của lịch sử.

***
It is time to rename the South China Sea
For all the complexities of the territorial struggle between China and its neighbors in the South China Sea, there's a growing recognition that part of the problem is simply the name of the place.

Indonesia became the latest country to propose a renaming last week, when the government announced it will submit a proposal to the United Nations regarding the exclusive economic zone (EEZ) surrounding its Natuna Islands. "If no one objects… then it will be officially the Natuna Sea," said Ahmad Santosa, who heads an agency combating illegal fishing.

In 2012 the Philippines officially renamed part of the South China Sea on its own maps and government correspondence. Manila declared that waters falling within its EEZ would be called the West Philippine Sea, an important step to clarifying "which portions we claim as ours," president Benigno Aquino said at the time. The nation submitted its administrative order and an official map to the United Nations.

Of course, getting the international community to go along with a name change is another matter. Government agencies in Manila might use "West Philippine Sea," but "South China Sea" is still common usage. UN submission or no, "Natuna Sea" might be similarly ignored outside of Indonesian government circles.

Vietnam, for its part, has long called the waterway the East Sea. Malaysia goes with South China Sea, although after the tribunal's ruling some are questioning why that is.

China claims nearly all the strategic waterway as its own territory, based on a nine-dash line drawn up after World War 2. Though an international tribunal invalidated the line in a July ruling, Beijing continues to uphold its expansive claims.

A contested sea.

A 'Change.org' campaign started about five years ago that proposes a name change to the "Southeast Asia Sea" brings up some interesting points. Among them:

The countries of Southeast Asia encompass almost the entire South China Sea with a total coastline measuring approximately 130,000 km (81,250 miles) long; whereas the Southern China's coastline measured about 2,800 km (1,750 miles) in length.

Other proposals have included the "Indochina Sea" and the "Asean Sea," though that last one bumps into the problem of Cambodia, a member of ASEAN, siding more with China (and earning Beijing's appreciation along the way).

The sea has had a variety of names throughout history, with "South China Sea" being a relatively recent invention (paywall), coming into use in the 1930s as a way to distinguish the waterway from the East China Sea.

China can play the name game, too. In the Chinese language, the sea is called simply Nanhai, or the South Sea. Some have proposed renaming the southern Hainan Province, which faces the sea, to "Nanhai Province." Proponents contend the name change would help fortify China's claims to the sea.

In English, changing the name of the sea to "South Sea" might work, argued Ellen Frost, a senior adviser at the East-West Center, earlier this year. Chinese nationalists would surely reject the "Southeast Asia Sea," she noted (pdf). But they'd have a harder time arguing against the "South Sea"—even though it removes "China"—since in Chinese the name "Nanhai" has been around for centuries.

That change, she contended, "would signal a small, seemingly technical, but meaningful contribution to peace."
Trần Văn Giang (sưu tầm) http://qz.com/763161/it-is-time-to-rename-the-south-china-sea

Thư-Viện Bồ Đề Online @ Trúc-Lâm Yên-Tử
Đang xem báo Trúc-Lâm Yên-Tử